Read our full Website Privacy Policy - Read our full Patient Privacy Policy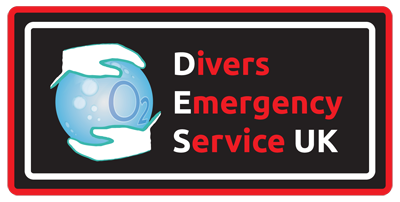 Divers Emergency Service
Call 07 999 292 999 for free advice and referrals to NHS-funded

hyperbaric treatment





for

Decompression Illness (DCI)





and

Diving Accidents




.
Based in London and Great Yarmouth we can handle calls from throughout the UK - available 24 hours a day, all years round.
The Divers Emergency Service is part of the LHM Healthcare group.
Whipps Cross Hospital,
Whipps Cross Road
LONDON E11 1RG
Visit https://www.lhmhealthcare.com for details of Medical & Hyperbaric Training Courses, information for medical professionals, and more.
Non-emergency enquiries: +44 (0)20 8539 1222
available Monday - Friday, 08:30 - 17:00


Many of the London Hyperbaric team are also experienced fellow divers. With close ties to diving clubs and different professional bodies. London Hyperbaric can offer a wide range of information and services tailored to the needs of both professional and recreational divers.
HSE and other occupational medicals; sportdiving medicals; dry dives; diving advice; and much more
Visit https://www.londonhyperbaric.com to find out more.