Diving is as friendly and interactive as any good outdoor recreation or sport.  Most divers enjoy connecting with other divers, no matter what level, specialization, age, or even location.  If you're not a club-based diver, chances are you've been seeking liked-minded individuals to hang out with and solicit diving information from.  And with today's wired world there's no better way to get connected than – where else — social media sites?
At the click of a button these sites offer a wealth of information about anything scuba-related. Be it information on a dive location you wish to visit, an underwater camera you'd like to buy, or news about marine conservation projects worldwide. The possibilities are endless.
To name a few, here are some important sites you may find useful, listed under their specific areas of interest:
Read our full Website Privacy Policy - Read our full Patient Privacy Policy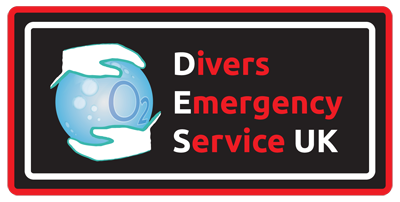 Divers Emergency Service
Call 07 999 292 999 for free advice and referrals to NHS-funded hyperbaric treatment for Decompression Illness (DCI) and Diving Accidents .
Based in London and Great Yarmouth we can handle calls from throughout the UK - available 24 hours a day, all years round.
The Divers Emergency Service is part of the LHM Healthcare group.
Whipps Cross Hospital,
Whipps Cross Road
LONDON E11 1RG

Visit https://www.lhmhealthcare.com for details of Medical & Hyperbaric Training Courses, information for medical professionals, and more.
Non-emergency enquiries: +44 (0)20 8539 1222
available Monday - Friday, 08:30 - 17:00


Many of the London Hyperbaric team are also experienced fellow divers. With close ties to diving clubs and different professional bodies. London Hyperbaric can offer a wide range of information and services tailored to the needs of both professional and recreational divers.
HSE and other occupational medicals; sportdiving medicals; dry dives; diving advice; and much more
Visit https://www.londonhyperbaric.com to find out more.